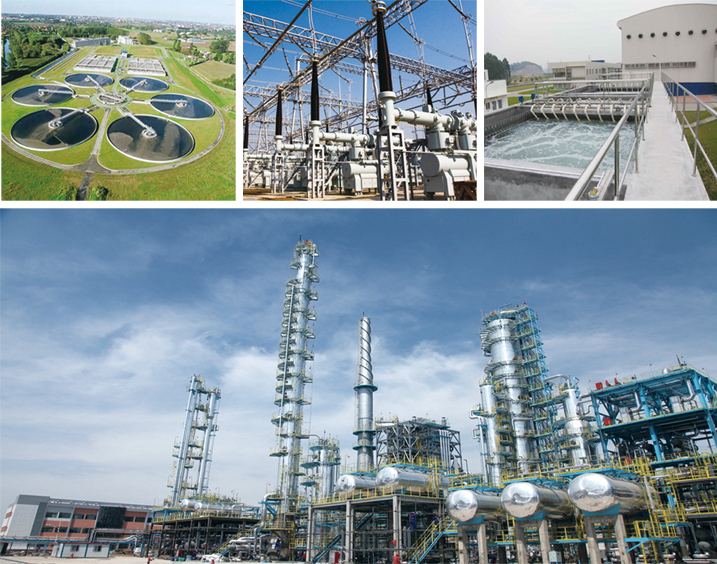 The technical principle of the on-line monitoring project of wastewater quality is mainly in the bottom field, the required data are collected and transmitted to the upper computer platform through the network transmission channel, and the requirements of on-line monitoring, transmission, storage and management of environmental data of water quality are realized.
Primary Information Acquisition: Accurate real-time acquisition of standard analog and switching signals at the grass-roots level using well-known, reliable brand products.
Network transmission: The rapid development of mobile communication services provides us with a wide-area wireless IP connection to achieve wireless data transmission of environmental protection information.
* Platform construction: PC adopts industrial control computer and independently develops monitoring software to facilitate the reception of information, information display, information statistics, information printing, etc.
Advantage:
* monitoring housing design is unified and standardized to facilitate management and maintenance.
* burglar, anti human power failure, anti human modification and anti cheating functions.
* the interface is popular, easy to understand and easy to operate, and all work has animation demonstration function.
* online sampling and intelligent sampling, double insurance, eliminate disputes caused by non recognition afterwards.
* no discharge alarm, automatic / remote shut off drain valve (stop drain pump) function.